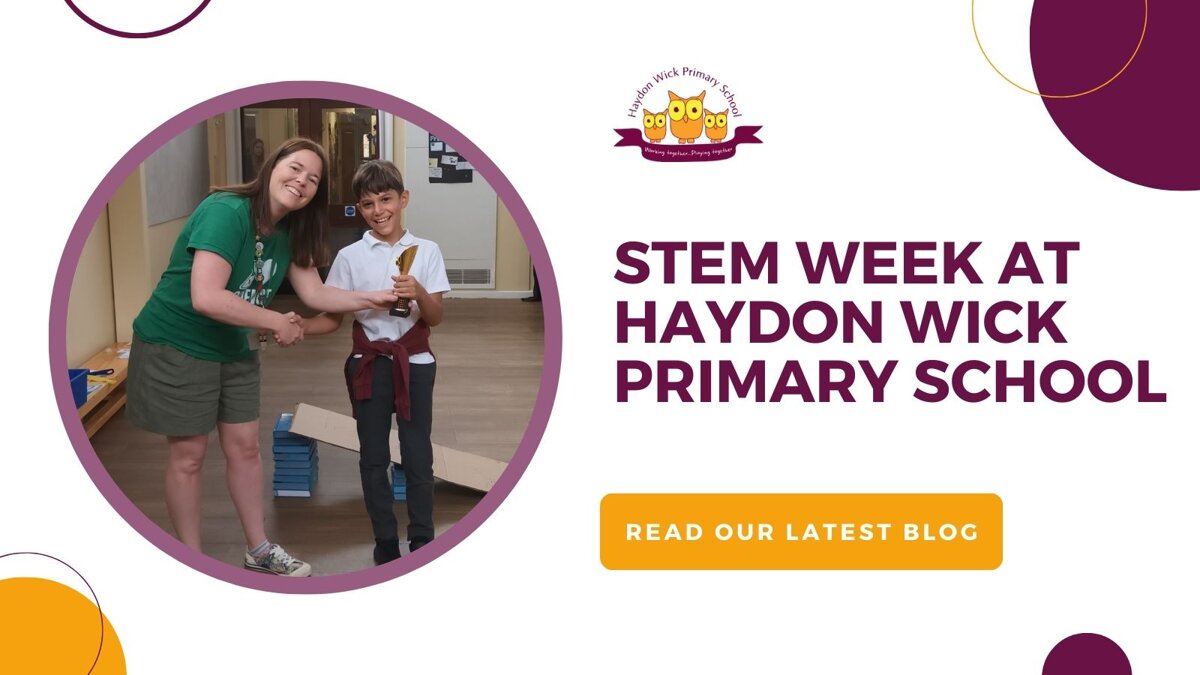 Haydon Wick Primary School hosted STEM Week from 26th to 30th June to promote engineering to its pupils.
Our STEM Week theme was "Let's Get Moving." As part of this theme, we tasked our pupils with designing and constructing a variety of vehicles for different purposes. The children first had to research what materials their vehicle would need to fulfill its purpose and the best way to build it. Each class was given different requirements to meet.
Reception and Year 1 had to design and build a boat that could hold as many Unifix cubes as possible before it began sinking. Years 2 and 3 had to create a vehicle that could travel the furthest off a ramp that was set 20 centimeters off the floor. Finally, Years 4, 5, and 6 had the exciting task of producing an electric or elastic-powered vehicle that could travel 5 meters the fastest.
After a lot of setbacks, experimentation, and perseverance, all of the teams produced some extraordinary vehicles. The finished vehicles were then put to the test on Friday during our assembly, and the teams that fulfilled their criteria best were crowned as winners. Massive congratulations to all of our winners, as well as the rest of the teams who competed. We are extraordinarily proud of their hard work, and we think there are definitely some future engineers at Haydon Wick.
Finally, we thought it would be a fantastic idea to cover what roles are considered scientists. The children learned about cosmonauts, doctors, nurses, veterinarians, chefs, engineers, computer programmers, and even beekeepers. As a cherry on top of the STEM pie, we allowed pupils to come in dressed as any scientist they wanted.
At Haydon Wick, we believe that it is important to teach children that not all scientists wear white coats and that there are a wide variety of STEM jobs they can aspire to. We sincerely hope that the children enjoyed their STEM Week and that they have found a new passion for STEM subjects.